Danish craftsmanship since 1956

Made in Denmark. SCANPAN creates functional and timeless tools for modern kitchens, from households to professional kitchens. Since SCANPAN's inception in 1956, their hand cast aluminum products with patented nonstick coating have formed the core of our business. Recycled aluminum is melted and poured by hand into a mold, after which the pan or saucepan is pressure-cast with 250 tons of pressure for even heat distribution. "Classic induction, CTX, Impact & TechnIQ".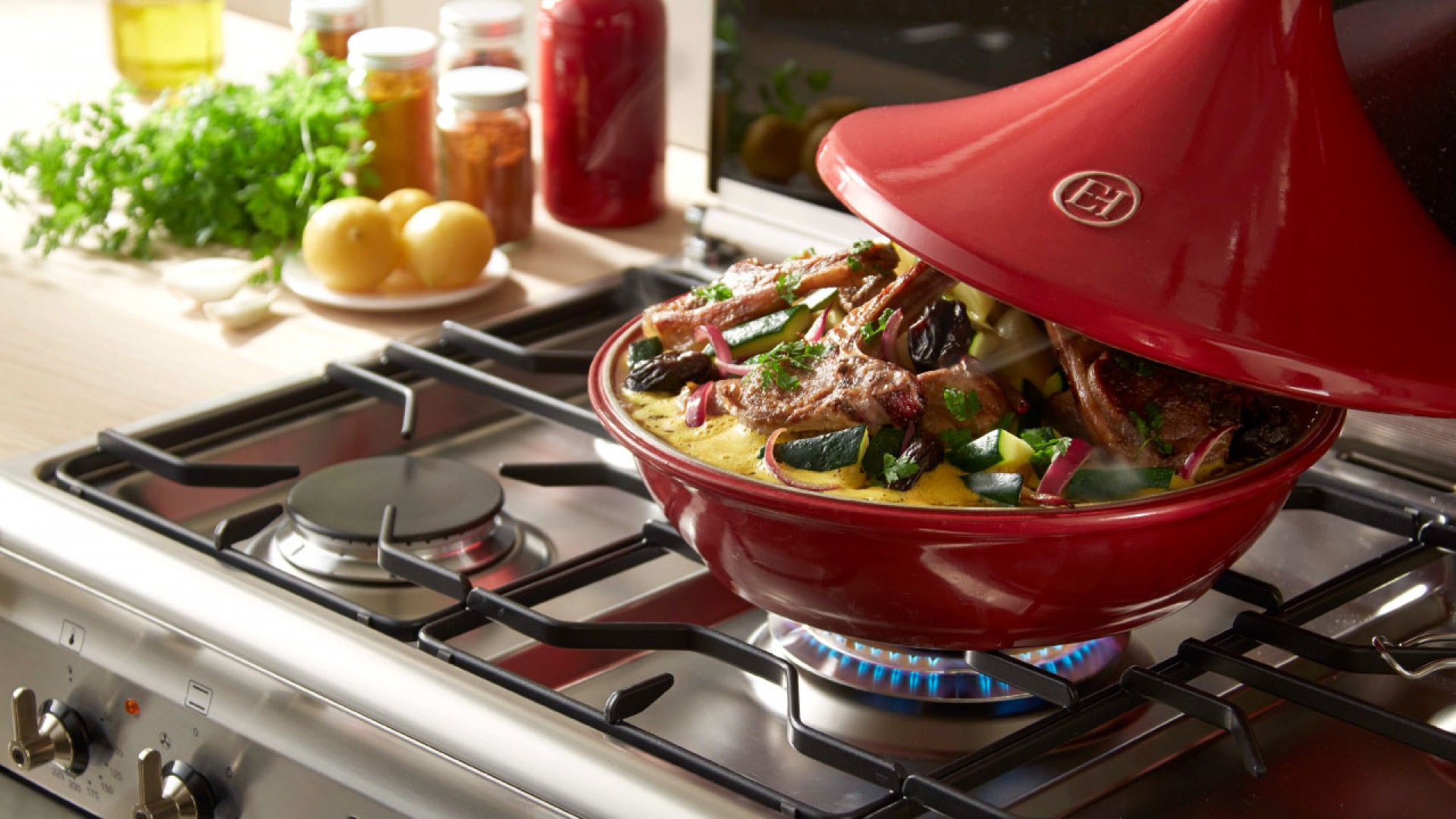 Emile Henry Tagines & Pots
** Available only at our store in Ladysmith, BC
You can use your Emile Henry tagine to cook delicious slow cooked recipes on the hob or in the oven. For best results, always start on a low heat. Make sure there is always some liquid in your tagine when cooking. If necessary, add a small glass of water. The tagine steam-cooks the food, so keep the lid on during cooking. A long cooking time on a low heat gives the best results. You can also use tagines for other recipes such as ragouts, stews or steamed dishes.

MEYER Cookware
** Available only at our store in Ladysmith, BC
Meyer is Canada's only cookware manufacturer since 1979. Performance so good that this PEI made cookware has been found in some of the most prestigious kitchens in the country, including the Culinary Institute of Canada and the Prime Minister's residence. With heavy-duty 18/10 stainless steel, and a special heat conducting base that is safe for all cooktops, as well as oven and dishwasher friendly.